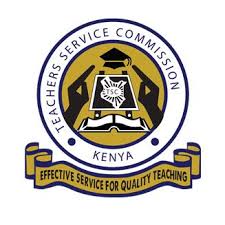 (Nairobi) TSC List of County and Regional Directors Per County and Region; Nairobi County, Nairobi Region
TSC List of Directors; Nairobi Region, Nairobi County.
The current TSC county director in charge of Nairobi is Mrs Jane Njage.
NAIROBI TSC County Directors per sub-county
Mrs Jane Njage – Regional Director and County Director Nairobi
Mrs Emmy Kiget – Deputy Regional Director Nairobi, also Sub County Director for Kibra and Langata
Mr Milton Oyugi – Deputy County Director, also Sub County Director for Starehe, Mathare and Kasarani
Ms Susyline Kimathi – Sub County Director, Westlands
Mr Peter Kangwana – Sub County Director for Njiru and Embakasi
Mr Edward Zani – Sub County Director for Dagoretti
Jane Muturi – Sub County Director for Madaraka and Kamukunji
Here are links to the most important news portals:
The TSC County Directors have the following responsibilities:
Identify staffing gaps in schools within the county;
Appoints and deploys primary school heads;
In liaison with the Regional Coordinator, appoint School principals and other administrators.
Facilitating the processing of teacher registration and enforcement of
the requirements for teacher registration;
Coordinate teacher recruitment at the county and ensure that the
Commission's recruitment guidelines in force are adhered to;
Maintain a data base of registered teachers including the unemployed teachers within the county;
Manage aspects of teacher management as per the existing policy
and guidelines within the county through: –
i. Recruitment;
ii. Transfers;
iii. Posting;
iv. Receiving and recommending teachers' study leave;
v. Handling disciplinary matters as directed by the Commission Secretary; and
vii. Identifying through a competitive process and recommending to the Commission Secretary, teachers to be deployed to administrative positions;
Implement guidelines issued by the Commission from time to time;
Maintain a data base for all administrative posts in the county;
Maintain a data bank of all teacher vacancies available at the county;
Coordinate identification and selection of candidates for Teacher Professional Development Courses (TPDC) within the county as per the guidelines issued by the Commission from time to time;
Coordinate teacher promotions under the common cadre establishment within the county;
Ensure that teachers comply with the teaching standards prescribed by the Commission;
Monitor the conduct and performance of teachers at the county level;
Oversee performance appraisal of teachers at the county level;
Submit other reports related to performance of teachers as the
Commission may require from time to time;
Transmit reports from heads of institutions to the Commission;
Supervise staff within the county;
Advise the respective county governments on matters relating to
the teaching profession;
Establish mechanisms to enhance communication and service delivery at the county;
Perform any other duty as may be assigned by the Commission from time to time.
Liaise with the Commission Secretary and other stakeholders in resource mobilization.
In discharging the functions spelt-out under the Code or Regulations for
Teachers, the County Director shall at all times be answerable to, and work under the direction of the Commission Secretary.
Other TSC Regional, County and Sub-county directors of education encompass
Stephen Muyube – Sub County Director, Ndhiwa
Mary Nyongesa – Sub County Director, Rachuonyo East
Wesley Rotich – Sub County Director, Rachuonyo South
Robert Rutto – Sub County Director, Rachuonyo North
George Lukibia – Sub County Director, Rangwe
Dr Truphosa Korir – Deputy County Director/Sub County Director, Homa Bay
Pamela Ameka – Sub-County Director, Suba
TSC Homa Bay Directors; Regional and County
TSC Homa Bay Directors; Regional and County
Makueni TSC Regional and County Directors
Alex Cheruiyot – County Director, Makueni
LABAN ONONO – Regional Director, Eastern
Flavian Kitolome – Sub-County Director, Kathonzweni
Said Ore Sheikh – Sub-County Director, Mbooni West
Getrude Chao – Sub-County Director, Kibwezi