The higher education loans board has today announced on twitter handle that the latest paid batch was batch number 3189(semester two) and batch number 3158 should wait until seventy two hours from today for the loan to be disbursed in their accounts. Most of the other batches are to be paid in the course of the month of February this year.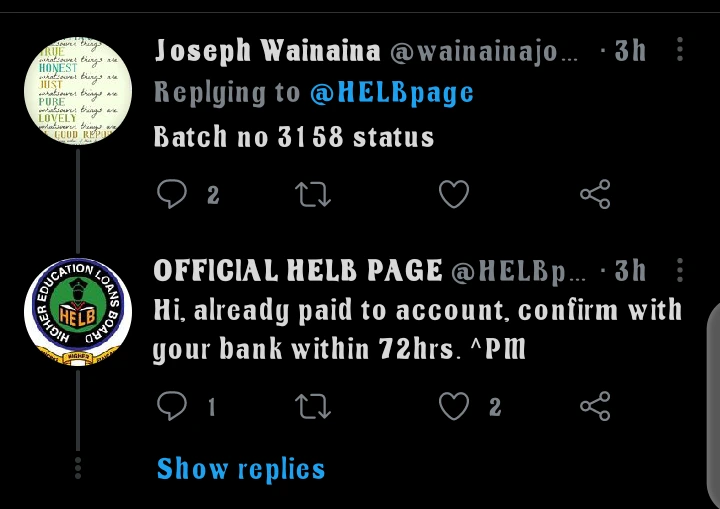 What the higher education loans board may not alert you in advance is to confirm your admission number. Just incase you had a change of course and all your colleagues received their loans except you,then you should consider updating your new admission number with the board. Also incase of nill allocation make sure you appealed in time since the appeal window already closed.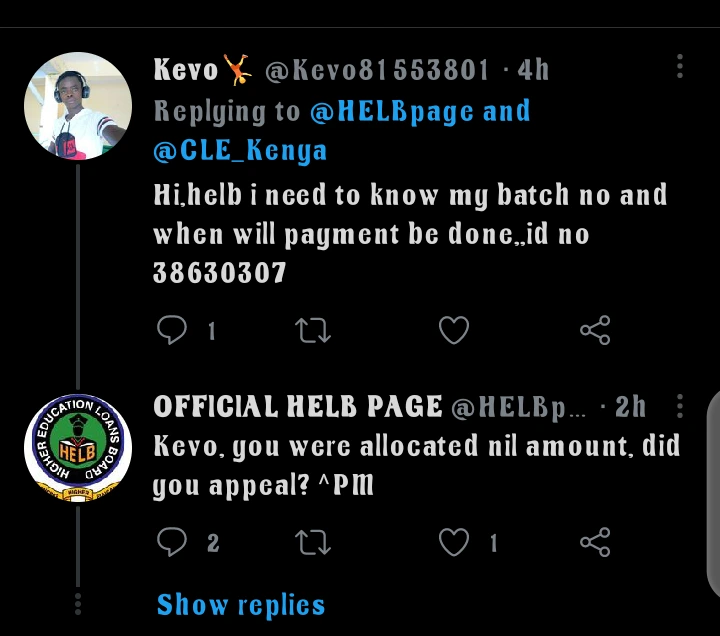 How to find out your batch number
Seemingly a good number of students are not cognizant of batch numbers. Incase you have no access to smart phone or laptop higher education loans board got your back by introducing use of USSD. Dial *642# and follow the prompts. Incase you are priviledged and have access to internet,then log into your higher education loans board portal and download details of your loan. The batch number should always be visible just incase you are assigned. Easy still you can ask from HELB from their official communication handles or via phone call. For any inquiries about higher education loans board,feel free to ask in the comments section below. I will reach you instantly.