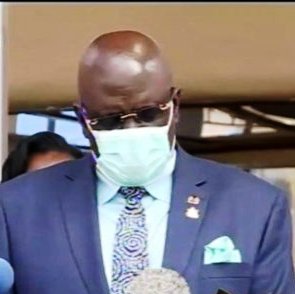 Education Cabinet Secretary Professor George Magoha has given new directives on the 2021 form one selection exercise, school calendar and placement of the 2020 KCSE candidates. In his latest speech, CS Magoha specifies the date when the 2021 form one selection exercise will be carried out.
Here is part of the speech from CS Magoha;
"Accelerated Basic Education Calendar
All our learners returned to school for the Third Term of the 2020 Calendar year on May 10, 2021. I wish to inform the country that all learners reported to their respective schools and have since settled down for the accelerated academic calendar.
I therefore ask all stakeholders to provide adequate support to our children to enable them to go through the strict academic timelines that we have set aimed at restoring normal programmes by the end of next year.
I take this opportunity in a very special way to celebrate teachers and the parents who have maintained their support in ensuring that the students have access to what they need on a daily basis as they report back to school.
I appreciate teachers for their continued resilience and utmost dedication in ensuring that the curriculum is fully covered and that the school runs accordingly. I also commend the parents and guardians who make sure that our students have the basic needs and support from home despite the tough economic times everybody is currently facing as a result of the COVID-19 pandemic.
Form One Selection Exercise Results
The Ministry is concluding a meticulous Form One selection exercise for the 2020 Kenya Certificate of Primary Education Examination results. I will be releasing the selection results on Tuesday, June 15, 2021.
I wish to stress that all the candidates who sat the examination will find places in secondary schools in the spirit of our 100 per cent transition policy.
As I urged parents and all other stakeholders, we must ensure utmost protectionto all the learners who sat the 2020 Kenya Certificate of Primary Education Examination as they are prepared to join Form One in July.
We must ensure we ward off all forms of child abuse that are common in some parts of the country, which could prevent the learners from joining Form One.
Revision of Degrees and College Choices for the 2020 KCSE Candidates
I am pleased to note that KUCCPS is ready to proceed with university and college placement for the 2020 KCSE candidates. Accordingly, I wish to announce that the Revision of Choices for Placement to Degree, Diploma, Artisan and Craft Courses will commenced on May 24th, 2021.
Consequently,I have directed KUCCPSto open its system for the 2020 KCSE cohort to review and, if they so wish, make changes to the courses that they selected through their schools. Candidates who were not able to apply in school will use the opportunity to submit their choices.
All applicants will know the universities and colleges they have been selected to by the end of July 2021. This will enable our higher education institutions to admit the students in the new academic year beginning September 2021. The students and their parents will also have ample time to prepare adequately.
During the release of the 2020 KCSE examination results, I affirmed the Government's commitment to provide an opportunity for every child to pursue a career of their choice.
I also assured all the candidates that a bright future awaited them; that no learner will be left behind.Our Technical and TVET institutions have vacancies for 331,045 new students, while our public and private universities have 160,160 spaces for government-sponsored students.
Therefore, I wish to reiterate that all the 143,140 candidates who scored a mean grade of C+ and above will be absorbed by our universities and TVET institutions by choice.
Further, the remaining 600,159 are eligible to apply for TVET programmes offered in our National Polytechnics and other Technical Training Institutions.
I wish to conclude this speech by saying that, all learners – including these young ones of Joseph Kangethe Primary School – must remember that: "The beautiful thing about education is that no one can take it away from you."
Education is a long-term investment. The time, hard work one puts in, and the courage to overcome challenges and persevere the journey always pays off in the fullness of time."
See also;
2021 Form One Selection Results through SMS
 How to download 2021 form one admission letters online.
Form one selection results and admission letters 2021 (Check admission results and letter)
How to receive 2021 Form One Selection Results via SMS Code 22263 (See selection criteria and how to download admission letters)
2021 Form One Selection Portal; Get selection results and download your admission letter
How to download Form one 2021 admission letters for National schools, Extra County Schools, County schools in kenya, Form one selection results